Team Esteem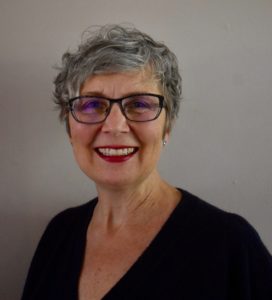 Lauren Roselle, one of the nation's most sought after experts on the topics of interpersonal communication, assertiveness, harassment prevention and self-defense, is the founder and President of Esteem, a communication consulting firm. Lauren's expertise includes personal coaching, group trainings, and motivational public speaking. With 27 years of experience leading well over 1,000 trainings, Lauren is proud to have developed a series of leadership trainings that equip participants with skills they can put to use immediately.
After volunteering as a counselor on the Los Angeles Rape and Battering Hotline, supporting survivors who shared their assault stories, Lauren was highly motivated to begin working to reach women before they were in need of counseling. She moved from intervention to prevention, becoming a certified self-defense instructor and founding Esteem in 1991. Her company soon expanded to include trainings for companies and schools to prevent sexual harassment and bullying.
Lauren holds a Master's Degree in Interpersonal Communication and has provided programs to a diverse array of corporations, organizations, colleges, middle and high schools, and individuals reaching over 30,000 participants with her lively and enthusiastic teaching style. Lauren's mission is to empower those around her to communicate confidently and with Esteem.
Most recently, she is also a founding partner at SpotTheLine, a company that creates mobile apps for organizations and individuals to assess levels of sexual harassment in the workplace, providing customized action steps and empowerment tools to move forward with confidence.
Berit Elizabeth is a professional speaker and trainer specializing in body language and emotional intelligence. Her signature approach focuses on developing Emotive Agility® for leadership, personal development and enhanced communication skills in the workplace. Berit studied theatrical directing and social psychology at Carnegie Mellon University and New York University.
She is also certified through the EI Skills Group and through The Science of People. Her interdisciplinary background affords her a unique insight into designing interactive trainings for lasting impact. She has been invited to work with professional groups such as the University of Massachusetts Donahue Institute, Brattleboro Hospital and Wharton School of Business.
Currently residing in Massachusetts, Berit enjoys partnering with Esteem through The Elevate Program and bringing her trainings to audiences from coast-to-coast.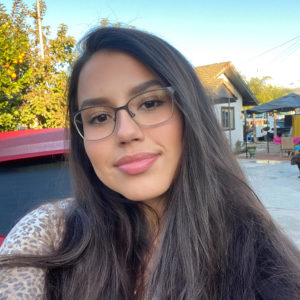 Daria Santana (she, her, hers), Esteem's 2020 intern. She currently attends the University of Redlands where she discovered Esteem through a Women's Community Engagement course. After meeting with Lauren Roselle, Daria knew she wanted to be a part of the work being done by Team Esteem. Daria has experience with sales, event planning and social media and is willing to dive in and support Esteem in reaching as many people as possible with our empowering programs.
Meredith Gold has been teaching Adrenal Stress Scenario Training (ASST) programs since 1992, having worked with a variety of self defense organizations, including Impact Personal Safety in Los Angeles and Rocky Mountain Combat Applications Training in Colorado in addition to teaching her own program, RAW Power Real World Self Defense and Empowerment Training.
Meredith's primary focus has been teaching women, teens and kids, but she has also been instrumental in bringing awareness of this training method to the international martial arts community. She created a series of training DVDs forCentury Martial Arts and was a contributing editor for Black Belt Magazine for 5 years. Meredith was inducted into Black Belt's Hall of Fame in 2003, naming her their "Woman of the Year."Meredith loves the energy of collaboration and teamwork, so she is thrilled to be a part of the Esteem Team. She resonates strongly with the organization's mission: empowering people to walk through the world with less fear and more confidence.
Matthew Harris is the lead instructor in both the teen boys and men's programs at Esteem. Matthew enjoys being a self-defense instructor with Esteem, especially working with teen girls and boys as both an instructor and padded assailant.
With a B.A. Degree in Theatre from UCLA and 8 years of experience teaching with Esteem, Matt's talents are a natural fit for his newest role in the organization: leading the The Esteem Players. Matt's passions lie in conducting seminars and teaching classes that involve promoting confidence, self respect and empowerment to any and all who seek it. His talents combined with his commitment to Esteem's mission makes him an invaluable member of the Esteem Team.
Christina Lopez is a Communications Consultant with Esteem specializing in inclusivity, diversity, cultural awareness, harassment prevention, leadership development, and community organizing.
Lopez is a Southern California native with a bi-coastal experience that has shaped her desire to pursue culturally-rich and diverse environments wherever she goes. Her mission is to educate, equip, and empower others to pursue their passions while also giving back to and standing up for their community. Christina's recent work as a Community Engagement Fellows Manager with the non-profit group Organizing For Action has solidified her commitment to community, partnership, and collaboration. Through her organizing work, Christina has earned many partnerships within the community. During her time with OFA, Christina founded the Inland Empire chapter and led the largest single-manager Community Engagement Fellowship in the nation. She was OFA's Featured Fellow in Spring '17, and was also a guest speaker at OFA's Leadership Summit in Chicago, Illinois.
She recently attended an intimate event with President Obama, where she had the opportunity to share her story with him. Christina has a passion for people. By leading with her heart to train, motivate, and develop others into the leaders they are meant to be, Christina is on a mission to play a large part in creating a far more inclusive and compassionate world.
Michael Belzer
is a lifelong martial artist who began his training at the age of nine. He has travelled and trained in Japan, Malaysia, and The Philippines studying the arts of Jujutsu And Escrima. In addition to martial arts training, Mike has been teaching women's self defense and empowerment since 1990 working with programs such as Impact Personal Safety, RMCAT, Project Blind Ambition, and R.A.W. Power. Mike joined Esteem in 2000 and enjoys teaching Esteem for Boys as well as working as a"padded assailant" instructor in the safety trainings for girls and women.
Linda Tatka is Esteem's Director of Business Development and Marketing. With over 20 years of corporate management experience, Linda understands the challenges faced by today's companies and firms.
Linda is excited to be part of Esteem, the premier training provider on the topics of interpersonal communication, inclusion training, harassment prevention, personal safety, and self-defense.  Linda looks forward to working with your business to create and develop a blend of solutions that drive employee performance and meet businessneeds.
 Linda is a California native, and currently resides in the Bay Area.  She enjoys spending time outdoors, biking and hiking.
Jason Gratias was introduced to the Esteem program after he was shown a demonstration at his school. Once involved, he fell in love with the program and what it stands for. He believes that Esteem's message should reach far and wide and enjoys working as both an instructor in the self-defense program and a member of the Esteem Players. When he's not working with Esteem, he's busy honing his acting skills at the American Academy of Dramatic Arts.
Kale (yes, like the vegetable) Shepherd is currently a student at the American Academy of Dramatic Arts. He has always enjoyed self-defense, and experiencing the esteem team's powerful trainings, he became instantly hooked and wanted to be a part of it. Witnessing the transformational impact in both teens and adult women from the training is the reason he so thrilled to be an instructor in the self-defense program and a member of the Esteem Players.
Ron Vizansky has been teaching men, women, teens, and children self defense since 1989. He joined the Esteem team in 1995 as one of our "muggers," giving students the opportunity for adrenalized training against a padded assailant. He's worked with many organizations in this capacity including Impact Personal Safety, Kidpower, Project Blind Ambition, RMCAT, and R.A.W. Power. Traveling to many states, and several countries, Ron has empowered thousands of students to use their voices and bodies to stay safe.
Esteem Players
Hlin Agustsdottir is a trained actress from The American Academy of Dramatic Arts, and a trained improviser as well as an improv teacher from International Theater Stockholm. Hlin's journey towards her own empowerment started with training karate for 5 years, to becoming a certified yoga instructor and then to improv and acting. She got an opportunity to take a workshop with Esteem at school and got immediately intrigued with their work. She is thrilled to take the next step in her journey by using her experience and training to help Esteem's mission to prevent sexual harassment and bullying through empowerment and building esteem.
Anthony Balsano is a college student who has been acting since he was 6. Anthony is excited to be a member of the Esteem Players because he has always been passionate about helping and teaching others.  Anthony is a big believer in self-improvement and growth and he's glad to have the opportunity to work with Esteem to educate people regarding awareness and prevention of harassment and assault.
Matt Caudel is an all around nerd and breakfast food enthusiast and he is excited to be a part of the Esteem Players! Growing up, he was surrounded by close friends who dealt with harassment and assault and is therefore motivated to work for Esteem to help prevent others from being impacted by these issues.
Allan Flores is excited to work for Esteem, a company he believes can help people learn how to tackle the difficult issues of harassment and assault prevention. Growing up with three younger sisters motivated him to be a part of empowering girls and women. He is excited to play a part in teaching a new generation how to communicate with confidence and respect in college, the workplace and beyond. Allan is "ecstatic to work for this marvelous company."
Crescent Hurley is a student at the American Academy of Dramatic Arts. Being a young woman who hopes to enter the film industry, she's familiar with some of the struggles that women face in the workplace and she wants it to be safe for not only herself, but all women in and out of the business. She is inspired by strong women in society, and wants to become one of them for the people who need her. She hopes to help in teaching a wide variety of people how to defend and speak up for themselves in situations of injustice, and is so excited to be a member of the Esteem Players.
Sequin Hutton, a current student at The American Academy of Dramatic Arts, is honored to take part in the important work of the Esteem Players.  Born in Seattle, Sequin was involved in her community as an activist for social justice, an advocate and ally for disenfranchised people, and an actor in local theater.  Sequin is excited for this opportunity to impact communities in her new home of Los Angeles, empowering others, especially youth, minorities and women.
Rein Irving is a student at Scripps College studying physics. Her many interests take her beyond the lab. She loves hiking, diving, writing, and performing improv comedy with her troupe, which led her to Esteem. She believes in the power of communication and conversation and their impacts on combatting harassment and assault.
Božana Markovic is thrilled to be a member of the Esteem Players. She is currently a student at The American Academy of Dramatic Arts, where she was first introduced to the program. She believes that everyone should strive to improve their communication skills and enjoys being a part of an organization with the mission of empowerment. Božana always looks forward to seeing the impact of Esteem's trainings on the participants.
Valeria Sanchez-Jimenez is a third-year student in the Department of Theatre at Pomona College in Claremont, California. As someone who calls home both Tacoma, Washington, and Mexico City, Mexico, and has had her multi-faceted identity shaped by experiences in both, Valeria is interested in using her theater training and its tools of communal play and story-sharing to explore and interrogate those things that people believe separate and unite us (spoiler alert: there's much more of the former than the latter), and then use these stories and discoveries in the name of dialogue, connection, and community growth and social change– and it is precisely these elements in the mission and work of the Esteem Players that make her excited to participate in its work!
Josue Serafin attends The American Academy of Dramatic Arts. In addition to acting, he is a musician, artist, singer and dancer. He's grateful to be part of the Esteem Players and looks forward to every training as he finds that he learns something new in every workshop.
Winnie Stack is currently a senior at Pitzer College in Claremont, CA. She is a theatre major and anthropology minor, and has been performing improv for several years. She has taken classes at the Groundlings in LA, UCB in New York, and was a member of the improv group Without a Box.  She is passionate about social justice through improvisation and bringing laughter to the world! She hopes to continue to pursue comedy and improvisation post-grad, and is very excited to be a member of the Esteem Players!
Hershey Suri has been training in voice and acting for the stage since the age of 10.
She currently attends Pomona College as a first-year where she double majors in Politics and Theatre. When she isn't on stage, she volunteers with a variety of non-profit organizations. She is also the U.S. representative and International Volunteer for the UNFOLD organization, an Indian Based NGO that promotes body positivity for female adolescents growing up in the slums of Faridabad.
She is more than excited to be a part of Esteem to promote sexual harassment awareness in communities to make workplaces a safer, more inviting and productive place. She believes that the more we work to instill respect for one another, the more healthier our world will become.
Casey Tiefermann is currently a student at the American Academy of Dramatic Arts. Entering into an industry that has been in the news for sexual assault and harassment, she is committed to empowering everyone to stand up for themselves. Casey is grateful to be a member of the Esteem Players where she hopes to play a small part in creating a world where everyone feels safe and respected.
Isaiah Tulanda is a sophomore at Claremont McKenna College. He is a native of Los Angeles, California and is excited to participate in the work of Esteem because he wants to do his part in helping prevent incidences of sexual harassment and assault, and knows that any contribution is a step in the right direction.
Ivy Votolato is excited to be a part of the Esteem Players. She has been studying acting extensively for the last 5 years and is delighted to use her skills to further the empowerment of others, especially teen girls, through Esteem's sexual assault prevention trainings.
Maniah Williams is thrilled to be a part of the work that Esteem does to provide people with the skills to prevent and resist harassment and assault. In her young life, she knows many women, including herself who have been in situations where these skills would have made the difference. She's motivated to make a difference for others by educating them before they find themselves in uncomfortable or dangerous situations.
Mona Zink, originally from Germany, took the leap across the Atlantic to Los Angeles in the fall of 2017 to study Acting at the American Academy of Dramatic Arts. Previously, she earned a BA in Mandarin as a Commercial Language and International Management.
She has participated in Esteem workshops before and has experienced first-hand the positive impact in her own life. It is her personal concern to help empower other women and men who have been harassed to speak up and know their options. It is important to educate people on what is acceptable behavior and what isn't – not only in the workplace, but in everyday life as well. She believes being a member of The Esteem Players is the perfect way to be a part of the solution.